Quality & Policies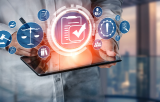 The CLINISCIENCES GROUP has extensive experience in providing research and in vitro diagnostic (IVD) products and services to its customers in all types of laboratories, whether they are startups, hospitals, public research centers or pharmaceutical companies.

The CLINISCIENCES GROUP is committed to providing products and services that meet and exceed the requirements and expectations of our customers. For that reason, the company has developed, documented, implemented, maintained and continually improves its Quality Management System (QMS) to ensure compliance with national and international quality standards and regulations and to ensure that products comply with the ISO 13485:2016 standard.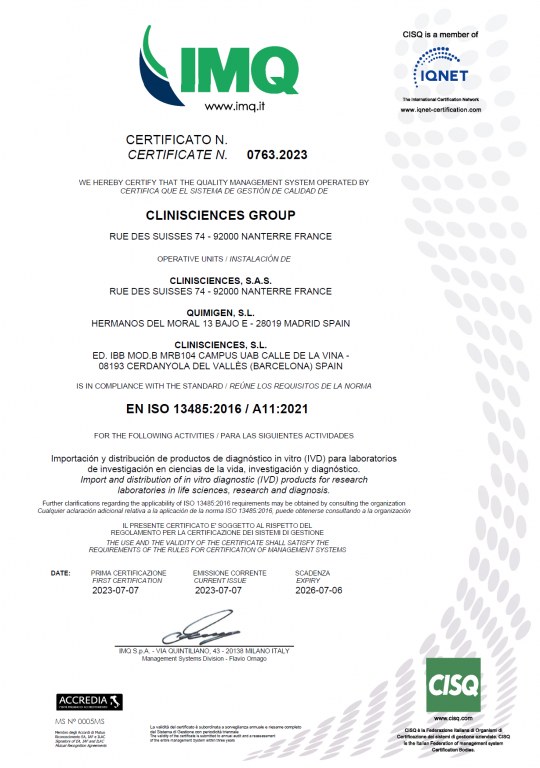 This QMS has the following STRATEGIC OBJECTIVES:
Comply with the regulatory quality and safety requirements applicable to medical devices.
Achieve maximum supplier and customer satisfaction.
Maintain a high level of optimization and quality control of processes to achieve a system based on safety.
Monitoring of the total experience of our customers.
Achieve maximum motivation in all employees regarding quality.
With these objectives, the CLINISCIENCES GROUP places the quality of its products and operations at the top of its concerns.