Oncomedics
Oncomedics is a biotechnology company specialising in the personalisation of cancer treatments.
We are developing in vitro diagnostic medical devices that provide decision support to practitioners (surgeons, pathologists and oncologists) in order to identify the most effective treatments to cure a patient.
Founded in 2006 by Christophe Lautrette and Stéphanie Giraud, Oncomedics has its own laboratory and production unit in Limoges (Nouvelle-Aquitaine, France). Oncomedics has established numerous solid collaborations with clinical centres (AP-HP, HCL, Institut Bergonié), academic laboratories (Paris, Lyon, Marseille), pharmaceutical industries (Ipsen, Sanofi... ) and biotechnology companies (Oncodesign).
The founders
---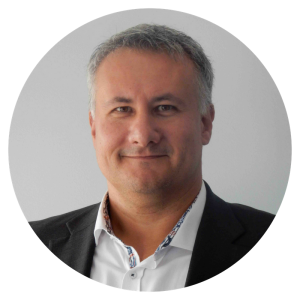 Président/ Chief Operating Officer: Dr Christophe Lautrette
Christophe Lautrette is a PhD in Biology-Health from the University of Limoges (France). He started the technical development of the Oncogramme® project within the EA 3842 of the Faculty of Medicine of Limoges while participating in several entrepreneurial trainings organised by the doctoral school Health Science and Technologies and the Chamber of Commerce and Industry of Limoges. He then joined the Limousin Business Incubator to develop the non-scientific aspects of the project. A "Challenge +" training course at HEC Paris provided him with all the essential aspects for the creation of an innovative company (business, management, strategy, intellectual property, entrepreneurial network, etc.). Thanks to his scientific research, he is the author of several scientific publications and patents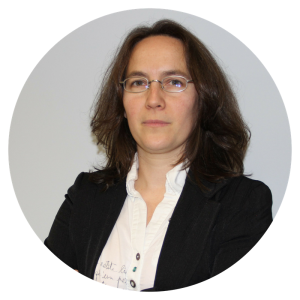 General Manager / Scientific Director: Dr Stéphanie Giraud
Co-founder of Oncomedics SAS, Stéphanie Giraud has been involved in the project since 2004, mainly on its technical aspects. She holds a PhD from the University of Limoges in Biology-Health, and has also worked as a Temporary Teaching and Research Associate, teaching at the Faculty of Sciences in Limoges but mainly carrying out her research in the university laboratory attached to the Oncomedics project. During her contract as a Clinical Research Associate at the CHRU of Limoges, she was able to acquire valuable knowledge about the functioning of clinical studies. Her research work has always focused on oncology, the study of the mechanisms of mortality and proliferation of tumour cells as well as on the development of therapeutics. She has mastered all of Oncomedics' research and development techniques and has been the Research Director of Oncomedics SAS since its creation in August 2006. Stéphanie is the author of numerous scientific articles and co-inventor of the CCREMS patent.
The Scientific Advisory Board
---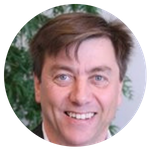 Dr Grégoire Prévost
CEO of CIPREVO
He brings 26 years of experience in oncology with a focus on the pre-clinical stages.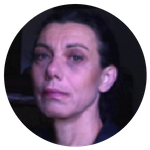 Pr Muriel Mathonnet
Physician Surgeon
For more than 20 years, she has focused her activity specifically on colorectal cancer surgery. She advises the company in defining its medical strategy.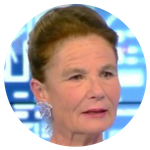 Dr Sophie Manuel
Physician, Cardiologist
After several years of collaboration in large industrial groups (KIS, Baxter), CROs (FDM Pharma, Quintiles), communication agencies, pharmaceutical laboratories... She now provides support care consultations in oncology and works in collaboration with many oncologists.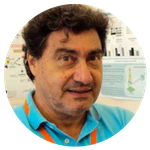 Dr Juan Iovanna
Research Director at Inserm U.624, "Cellular Stress" and Deputy Director of the Marseille Cancer Research Centre (CRCM)
He has internationally recognised expertise. In particular, he has developed a chemogram for preclinical development in pancreatic cancer. He is also a consultant for the company Dynabio SA.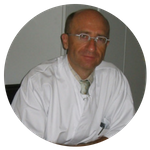 Dr Hervé PERRIER
Onco-Hepato-Gastroenterologist, at the Saint Joseph Hospital in Marseille since 1997
Head of the Medical Oncology Day Hospital Department (since 2007) and Coordinating Physician of the Cancer Coordination Centre - 3C (since 2006), he has also been a member of the ONCOPACA Cancer Network for more than 10 years and of the learned societies: FFCD, SFFGE and SFED. Involved in clinical research, he has participated since 2005 in nearly 60 clinical trials on innovative treatments in digestive oncology. He is author or co-author of more than 40 scientific publications in this field.