OncoTRIP® Platform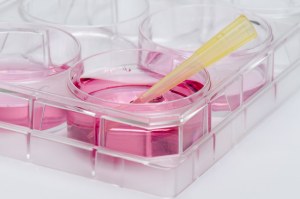 Tumor Response Index & Profiling
In order to save time and optimise budgets allocated to the analysis of the biological effect of new compounds on primary cultures of human tumours, Oncomedics provides access to its unique know-how and tools. By bringing all aspects of human tumour collection up to French legal standards, Oncomedics is able to offer its OncoTRIP® service platform. OncoTRIP® stands for Tumor Response Index & Profiling and benefits from the technological advances made by Oncomedics in the primary culture of human tumors, both through the establishment of the tumor sample collection network and through the ability to investigate and analyse the tumor cells derived from these samples.
This unique platform, OncoTRIP®, allows :
Know the efficacy of a drug candidate on cells from a panel of human tumors;

Compare this efficacy with that of one or more reference drugs;

Determine, for a chosen disease, the percentage of tumors that respond to one or more molecules;

Compare the response of each patient to one or more reference drugs with that obtained for a known responder population;

Identify sub-populations of patients who are responsive or resistant to a drug candidate;

Establish correlations between tumor responses to molecules and the expression of specific biomarkers;

Identify specific biomarker(s) in a selected sub-population of tumors sensitive to a drug candidate.

Today, the OncoTRIP® platform relies on the mastery of all the conditions necessary to make the cell culture and analysis systems scalable and, nevertheless, reliable. All critical steps, from the collection of biological samples to the final analysis, have been methodically optimised.
The OncoTRIP® platform is currently validated for several types of cancer models
breast cancer
colorectal cancer
ovarian cancer
glioblastoma
patient tumours transplanted into mice or Patient Derived Xenografts (PDX)