Forum LABO Paris 2023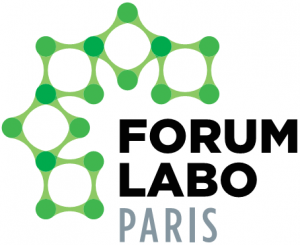 From 28 to 30/03/2023 - Paris expo Porte de Versailles, Paris, France
Presentation:
Forum LABO, a CIFL event, brings together the entire laboratory ecosystem: large, medium and small companies, startups, researchers, students, learned companies, as well as buyers and laboratory technicians from the public sector or the pharmaceutical, chemical, agri-food, cosmetics and biotechnology industries... to think about and shape the laboratory of tomorrow.
Find a global offer and the latest innovations of the Research, Analysis and Control market within five complementary universes: Laboratory Consumables, Chemistry/Reagent, Equipment, Scientific Instrumentation and Services.
This event allows its participants to live a unique professional moment, to share their experiences and to better understand the challenges of today and tomorrow.
Program:
Forum LABO Paris 2023 will feature a unique program of specialized showcases, competitions, fourteen conferences and twenty-four general, scientific and technical training courses. The event will begin with an opening conference on major societal and forward-looking themes to fuel reflections on the raison d'être of the Laboratory profession, where experts will provide a qualification on new analysis techniques and technological advances.
The program of the Forum LABO & BIOTECH Paris 2023 will include the 14th congress of the French-speaking Association of Separative Sciences and Couplings (AFSEP), which will offer three days of exchanges on separative techniques, 300 expert speakers, 70 conferences, 20 short training courses and up to 150 posters . As in previous editions, the next forum will host LAB'MEETINGS, giving participants the opportunity to establish concrete business partnerships.